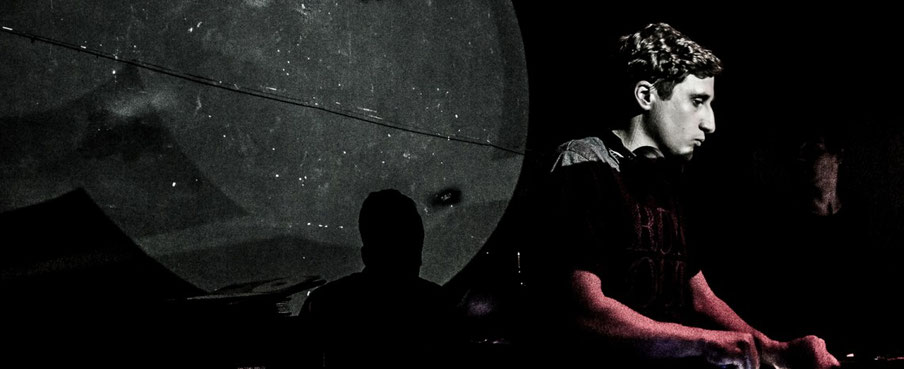 Techno doesn't get much deeper than that of Northampton-based Tom Dicicco. Rising from the same Manchester melting pot as AnD, Szare, Alex Coulton and Indigo, Dicicco's own brand of erudite and emotive dance music has been brewed over years of obsessive dub home-schooling—culminating in a potent mix of dense soundscapes and seductive beat work that gained early and continued support from the likes of Patrick Graeser, Pär Grindvik and Jonas Kopp.
Hello Tom, please describe the beginning of your work as a DJ and Producer and the moment you have realized its a bit more than collecting stamps.
I started buying records around 2004 and was DJing in my bedroom and around friends houses. Then 2007 I started messing around with ableton and realized I really enjoyed it. I remember when I first start buying records I'd always wondered how certain sounds were created and the textures and layers that were involved so it was interesting to start writing my own tracks and discovering certain processes and sounds along the way. I still treat it like a hobby as I don't want that pressure of relying on it as an income as I can see it quickly taking away the excitement of what it is. I feel very humbled to be able to play in all these amazing clubs around the world and meet a lot of great people. I'll always give it 100% and it's important that this is the main focus.
What is your favorite food and why?
Italian of course! I can't remember the last time I went a week without it and having an Italian family means it's always been there.
Tell us about a funny moment in a club while playing.
Although it wasn't in the club there was a very funny moment last year. It was at a beach party in Rome that was due to start in the evening. The weather wasn't great to begin with but gradually got worse throughout the day. There was a lovely restaurant on the beach that was right next to where the party was happening and all the families in the town had gathered along with the people from the party to eat in the restaurant in the early evening. It was a typical Italian affair with big families, lots of food and everyone talking loudly .. something I've been used to from a very early age so I felt comfortable. About an hour before the party was due to start there were very strong winds and rain and the tech guys were on the beach trying to cover the speakers up and stop them from falling over. Everybody was worried that the party might not be able to go ahead and sitting in the restaurant we could all see the set up was taking a battering from mother nature. We kept on eating, drinking and talking for a couple of hours and the weather started to slightly improve, then suddenly out of nowhere a huge kick drum started coming out of the speakers and everyone in the restaurant erupted and started cheering, the party was on. We all made our way out to the beach and after a few false starts due to the wind we had a great party and ended it in blazing sunshine.
The Top Three Producers for you at the moment?
– Anthony Naples
– Anthony Parasole
– Kobosil
What is Underground Art in your eyes, is Techno Underground and which lifestyle is Techno today?
I think Techno is still a very underground movement, you either know a lot about it or you don't really know anything at all. That's what I like about it, it's a specialist subject that you really have to be into to have the knowledge and the passion for. Even though somewhere like Berghain is world famous it doesn't necessarily mean that someone who knows about the club knows anything musically connected to it so I think people have different perspectives of techno, what they see and what they know. That's what makes it great.
Finally, did you talk to somebody about the night Untertauchen and the venue Goethebunker?
A couple of friends and promoters have told me it's a great club with a special atmosphere. I checked the video online of the Untertauchen party with Ryan Elliot and that looked like a lot of fun. There has been a number of very special guests over the years and I'm really looking forward to the 15th for the fourth birthday, lets go!
Event: 15.06.13 Untertauchen – 4 Jahre Even More Techno w/ Tom Dicicco | http://www.facebook.com/events/499769240072438
Interview Mike Alexander Rui