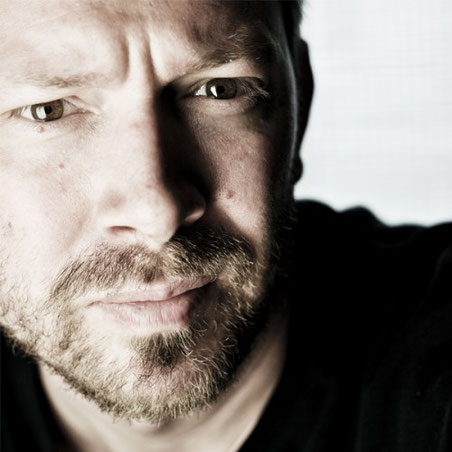 He's remixed Laurent Garnier and Radiohead, he's worked with Steve Bug and Joris Voorn and been released on countless labels under names like Headless Ghost and Lazy Fat People. These days though, he goes by the name of Ripperton and tours the world as a DJ who favours the lush, melodic end of house, minimal and techno. Raphaël Ripperton was born in what he considers to be the most the exciting time in music history, the '70s. The Swiss native is known all over the world for his show-stealing sets and believes that technology doesn't make the DJ. For Ripperton, it's all about the music, and his instinctive approach to his work as both a DJ and producer has earned him a legion of fans in all corners of the globe. Keep your ear to the ground for 'A Little Part of Shade' on Green label. Due for release on June 24, this album shows Ripperton flexing his compositional fingers, creating smooth and playful melodies with a touch of club synthetics.
Hello Raphael, you have named your Artist-Moniker after one of the famous soul singers in the 70s. What makes the soul music and especially Minnie Riperton so special to you?
Hello. Yes, I love beautiful music and everyday I still discover songs from the 70's period. It was only logical for me to adapt a moniker from this period.  I'm the black gold of the sun.
You are Djing since 1993 and I assume you have a huge music collection. Would you call yourself an artist who likes to educate his crowd, especially the young ones? And how important or even necessary is it to make compromises on the night?
Am I that old :). Yes , this year exactly 20 years I started one of the best jobs in the world, with passion. Ever since it grew from playing a turntable without pitch to usb. It's pretty funny. But the spirit it is still the same: Finding good music to make people dance.  That's why I never did any compromise, dj'ing is already a compromise in itself.
Personally I love your side project under the moniker "Headless Ghost" and the latest release on Royal Oak (Sublabel of Clone Records)! It's one of the Highlights in this year! Can we expect more music from you under this moniker?
Happy you like it. It seems that EP has made some waves recently, just like the first one on STHLM in 2009. I'm focusing on this project lately.  Several EP's under this moniker should arrive from now till the end of the year!
What do you love most about living in Lausanne? And did you ever thought about moving to Berlin or London as most of the artists are doing it?
I would have loved to move to London few years ago , as I adore this city, but I think it's a bit late for me! The life in Lausanne is really sweet and convenient, I like the presence of the lake, my family, my friends and basically all I need is here.
What would be your Top 5 of all time classic tunes?
Hard to choose, there are so many. It's impossible for me to answer you but today I would say:
Shuggie Otis – Aht Uh Mi Hed
Massive Attack – Unfinished Sympathy
Moloko – Sing It Back (Matthew Herbert Remix)
Dj Koze – Let's Help Me
Digable Planets – Blowout Comb
Event: 07.09.13 Bunkernacht Season Opening w/ Ripperton aka Headless Ghost | https://www.facebook.com/events/490239124398894
Interview Ahmet Sisman