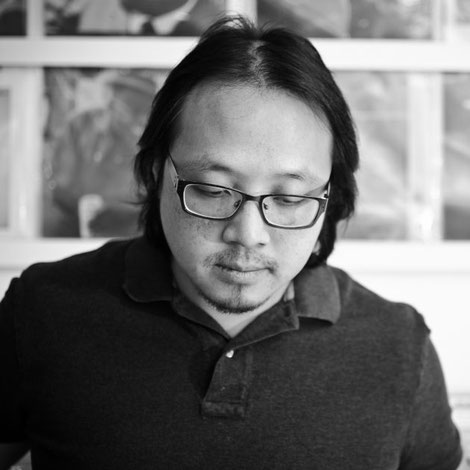 Stuart Li, wie der Gast auf der kommenden Untertauchen bürgerlich heißt, ist einfach großartig. Man munkelt vom besten Panorama-Bar-Set seit Jahren und seine Produktionen zaubern uns ein Lächeln nach dem anderen ins Gesicht. Wer also Bock auf einen Ausnahmekünstler hat, der sollte sich den Auftritt von Basic Soul Unit nicht entgehen lassen. Gastgeber Mike Rui hat vorab mit Ihm ein Interview geführt.
Hello Stuart, we are looking forward to our appearance at Untertauchen (Goethebunker). Please introduce yourself and tell us a bit about your latest projects but especially about your musical work in general.
Greetings, I'm Stuart Li aka Basic Soul Unit. I was born in Hong Kong and grew up in Toronto, Canada. I guess generally speaking I operate mostly in House and Techno circles but listen to and have been inspired by a wide range of electronic and dance music as well as Soul and Jazz. I started as a DJ long before producing, as a DJ I like to play a range of music to express different feelings at different moments of the night. Thus I think I approached my productions in the same way and include a range of influences and styles. My next ep comes on Dolly (Steffi's label) which has been a regular home for me. After that I have another ep coming on Lab.our which is the label that I run with my friend from Toronto Jason Ulrich (who DJs and produces under J-UL).
While listening to your music and sets and to your latest LP, it is noticeable that you are haven't real boundaries. What role do concepts play for you though which do categorize music? And how would you describe the influence of genre terms on the one hand concerning the production of music and on the reception of music on the other hand?
I suppose as a consumer it helps a bit to define music with certain characteristics to find what you are looking for. However, as a marketing tool it is horrible because the press and people latch onto all these micro and sub genres as the new thing and then you get a deluge of substandard copies. I don't want to be the grumpy old man that complains about the kids. I think it's more about media technology, the press and how we consume music today that is the issue. Scenes and musical identity were much more tied together by place and time back in the day. The history and culture of people and their places helped to shape them. On the one hand, it's great that the internet has enabled people from afar to communicate with each other easily, but I feel like without the physical and environmental connection, these trends pop up and die in a flash without developing into something with substance.
Are there nameable influences which have left a mark on you and if so, how did they do this and are there any observable interfaces?
If I had to pick the most important influence out of many, I would have to say Larry Heard. I was in my teens in the late 80's to mid 90's and a lot of the Chicago records really blew my mind. They sounded so alien to me. But beyond the jacking beats and acid craze of the slew of producers, Heard stood out to me because his work had a musicality and deepness to it. It was 'future soul' to me. I think this influence was obvious especially in my earlier works.
Tell us a bit about your way of producing and your favorite gear.
To be honest, most of my discography has been produced 'in the box'. I was always interested in making music but I was never a gear head or a technology expert. So when software became available and affordable, I gave it a shot. In fact the first track I ever made was done on free software I got from a magazine. Currently I'm using Reason, though in the past I have also tried CuBase and Logic. In the last few years I also started buying a bit of gear though nothing expensive since being a DJ, graphic designer and family man doesn't allow me the budget. My favourite piece is probably a home-made percussive tone generator from Japan I bought off Ebay. It's about the size of a pedal and you would tap it to generate a sound. Then you can tweek the knobs (LFO, Decay, etc) to change the sound. I have this hooked up to an Electro Harmonic Looper as well as a Memory Man pedal for reverb and delay. I can spend hours just playing around on this.
Actually we live in turbulent or eventful times. Art and politics are each very relevant environments for one another. In particular art can always be inspired by political issues. Do you see a consistent political relatedness to Techno or electronic music in general or should the scene "do" more in this direction?
I think the content itself doesn't necessarily have to be overtly political (though it certainly can be). Club culture itself and the act of going to an underground party is what is political. Both House and Techno (and disco before that) in the beginning were places for outsiders and places of gathering away from the establishment. Although I grew up in a multicultural city, going to my first illegal parties in the early 90's was where I really first experienced being together in place with people of all colours, gay and straight sharing a common passion in music and dancing. You could argue with the commercialization of club culture some of this feeling has been lost. Dancing in a club is a freedom we sometimes take for granted until something like the Florida club shooting or the Sydney lockout laws happen. Then we are reminded yes, this is political. There are places in the world where dancing and music are illegal and reasons why those governments ban them.
You have the possibility to select a band with classical instrumentation (Guitar, Bass Guitar, Drums) for an exclusive private concert (defunct bands included) – who would appear in your living room?
If that includes those who have passed away, then I would have to say Fela Kuti. I might need a bigger living room though if I want to include the dancers.
What else drives you besides music?
At this point in my life I would have to say family. When I'm in doubt of what I'm doing in life, if I get discouraged about the scene, when my mind is going crazy with all the news in the world, nothing beats a hug from my daughter or wife to feel better. Also, when you are responsible for a growing child's life, you have the drive to make life as navigable for them as possible and to show them that the world can be a wonderful place (as hard as that seems in these times).
Tell us about your detected differences between clubs and parties (scene) in Canada and over here in Germany or Europe in general.
I know Toronto isn't the only one with this problem but the thing here is that development and gentrification are pushing underground clubs and DIY spaces out of the city. I think in Europe for the most part, clubs are more accepted as part of the urban fabric and culture. Another thing is that in Toronto as in most of North America, last call is at 2am (meaning alcohol cannot be served after that), so the span of a night is usually from 10pm until 2 or 3am (with people not really arriving until midnight).
And finally share with us one of your weirdest / funniest / craziest experiences while playing in a club.
There was the time I played live at Fabric for Cassy's Mix CD release party. The same day earlier, I was in Amsterdam to DJ at Wave Festival. While at the hotel room in Amsterdam, I decided to check my gear for my Fabric set. I plugged in my X0XB0X with a voltage adaptor and…..it blew. Here I am on the day of the performance, probably only the second time I have ever done a live set, in room one of Fabric for a their mix release party no less, and my gear is fried. On top of that I had to DJ in the afternoon and fly straight to London, so time was tight. After freaking out for a minute, I downloaded the AudioRealism Bass softsynth and quickly programmed it (I mapped it to a Behringer BCR 2000). On I went to DJ at Wave Festival (which was a great btw). Then as soon as I finished my set, I was whisked away to the airport to get to London. By the time I had reached Fabric, the doors had already opened. This meant I wasn't able to do a sound check and only did a line check. With my faith in the capable hands of the Fabric sound crew I waited nervously until set time. Then the moment of truth and the set went off without a hitch to my relief. The energy of the room and reaction of the crowd was beyond want I expected. The trouble I had during the day just made it that much sweeter. It's definitely a career highlight moment.
Thanks for the interview Stuart and see you on Saturday.
11.02.17 Untertauchen with Basic Soul Unit
Interview Mike Rui