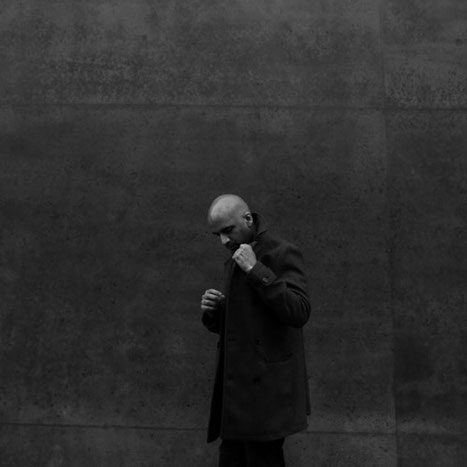 Amotik has joined us at the Bunkernacht on September 2nd this year. It was the first Bunkernacht of this season and at the same time Amotik´s very first attendance at Goethebunker. Since we had such a great time, we had to talk to him about a few things.

Hey there. First of all we would like to say thanks for being with us - it was very nice to meet you, we really enjoyed your set.
It was your first time at Goethebunker. Have you ever heard about the club before?
I'd definitely heard about the club before, and when I'd mentioned to a couple of friends that I was playing in Essen, they had immediately asked if it was Goethebunker and were very complimentary… That's always encouraging to hear.

What did you expect and how was it in fact?
As I already knew Goethebunker was well respected, I knew the night was going to be decent, but to be honest - it really exceeded my expectations. Immediately after walking in, there was a really positive energy in the room, and the sound was super warm/clean. Also, importantly the crowd were very open minded so it was nice to start a little deeper and have people stay with you on the journey, which is always way more interesting for me. The 3 hours went really quickly and as soon as I finished, I had a conversation with the team about coming back, even possibly for a longer set next time. Overall, there was just a very positive energy from the club, the crowd, and the people who run the club. Couldn't ask for more!

We are glad to hear that! During the last two years you played so many shows and made so many high quality releases on your own label at once. What would you say gives you the power/motivation for all that?
I love to DJ and that feeling of being connected and hypnotised with the crowd in a dark/loud room is somewhat of an addiction, so I'm always chasing that… The music/releases/shows all tie back to that, so I guess that's my biggest motivation. I've been really lucky to play some quite incredible/inspiring venues over the last couple of years, and am very thankful for that.

That actually conforms to the impression we have of you. Can we also expect an album in the near future?
For me (right now) I don't have the desire to go down the album route. Generally, all of the music I put out is aimed at the dance floor so a 3-4 track EP works well for that, and I'd feel writing an album would put me in a different mindset. However, I'm certainly not ruling it out and it's something that I may be more inclined to do down the line, whether it be with my label or another.

We will see what the future might bring. When did you have your first experiences with electronic music?
I grew up in the UK and during the early 90s I found myself listening to a lot of rave/hardcore/jungle tapes on the way to school (via my older brother) and alongside the electronic music that made the UK charts, this was my first real introduction to electronic music. Although that music specifically wasn't something I was keen on pursuing, something definitely struck a chord ultimately lead me towards searching out house/trance/techno in the late 90s.

How do you prepare yourself for a night, especially for longer sets?  Are there any rituals you have?
Ideally it's always nice to be well rested for the longer sets so a pre-gig nap is essential. Also, for me it's better not to really drink much alcohol (or ideally none at all) to keep fully focussed.

We are glad to say that we already have another date for 2018! What can we expect from that one, what are your thoughts?
I felt very comfortable at the venue so it's definitely somewhere I'd like to play a longer set time (as we've touched on already). I'm certainly not alone in this thought process, but I love to play longer sets and incorporate different moods of music, and it's a good chance to go through my music collection and perhaps re-discover some older music that I haven't played for a while.

This sounds very interesting, I am sure we will have a good time again. Is there anything else you would like to say? Something you would like to tell us, some kind of  message maybe?
Just that I'm really happy to be coming back again… The last time was an unexpected treat, and I'm excited/honoured to be meet with the lovely people that run the club again. Places like Goethebunker are a pleasure to perform at.

Thank you very much for taking the time. See you soon!
Interview: Sedin Becic